2019 updated the old transmission system
▶
Origin:
The customer originally used the old machine for 20 years. Because the gearbox and hydraulic motor were damaged, they wanted to buy the same product, this product was no longer produced by the original manufacturer; thus, they asked us to design a similar product to replace the old one to maintain the normal operation of the production line.
▶
Design and Plan:
Gearbox: Replace the old model with the original new one, TR: 210,000 N-m.

Hydraulic Motor: Displacement 8800 cm3/rev.

Because the installation size of the old reducer is different from the new one, we start from on-site investigation, design, and drawing, assembly connection, machine installation, and commissioning to meet the continuous requirements of production capacity.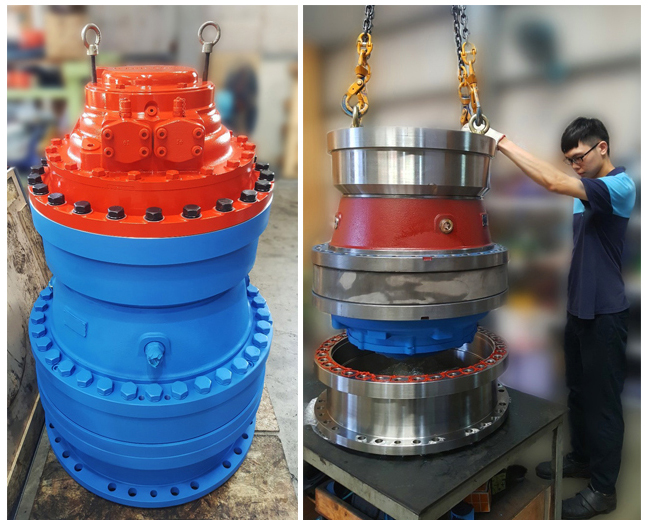 The old machine is removed. The new machine is installed and done the test run.